Facilitator, Presenter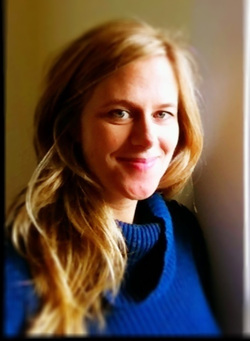 Alison McKleroy is a speaker in the area of art therapy and healing. She has lead workshops at over 25 mental health programs and trained over 1,000 mental health professionals nation-wide.
Alison's participants benefit from her clinical experience, training and enthusiasm for the power of creativity to promote wellbeing.
Participants leave inspired and educated about ways they can employ creative techniques in their day-to-day practice. With over a decade of experience in mental health, Alison relays practical methods for incorporating art and mindfulness in clinical settings.
Alison is a Licensed Marriage and Family Therapist and Art Therapist and has experience with children, adolescents, adults and families in day treatment, public schools, a hospital and outpatient clinic. She maintains an individual and group private practice in Oakland, CA.
www.TherapyinRockridge.com
Some of Ali's most recent workshops were facilitated at agencies around the Bay Area, including Americorps, Bay Area Youth Consortium, STARS, Seneca Family of Agencies, Lincoln Child Center, Solano County, Building Blocks Therapeutic Preschool, Huckleberry Youth Programs, YMCA Urban Services, and San Francisco Family Services Agency.
Ali is an avid adventurer, has explored over 20 countries and speaks 5 languages. She founded an art therapy project with children in the Rocinha slum in Rio de Janeiro, Brazil in 2011. In her free time, Alison can be found chasing after her three-year-old son, going to dance and yoga classes, taking photos, and rearranging her furniture.
---